Here's a joke, paraphrased, from that famous funny guy Milan
Kundera
:
Frederich Nietzsche is in the throes of his syphilitic insanity in 1889, skittering about the streets of Turin proclaiming God is dead,
et
al
, when he comes across a coachman whipping his horse. Nietzsche runs over to the horse, throws his spindly arms around its neck and bursts into tears. He was attempting to apologize to the horse for the Descartes.
HAHAHAHAHAHAHA
!
This joke holds significant weight in the history of Western thought for two reasons. First, it marks Nietzsche's break with humanity. But more importantly, it prompted the hero of this blog post and my life Jeff Paris want to become a philosopher. Why? Because he wanted to get the punchline! So if you don't get it, maybe you too should consider a change of career.
Paris is a philosopher, like, for
realsies
! Isn't that a funny thing to write on your W-2? When he is not sitting cross legged atop a rock in the woods and stroking his beard, he is blowing the minds of students at the University of San Francisco, my
alma
mater, and home of the endowed Paloma
Zenaida
Chair in Male Anatomy. I had to swing by
USF
last month to check in on my well- endowed chair, and ended up following Paris around like a lost little philosophy puppy, just like I did for four years.
There are a few things you must know about Jeff Paris. First, he's an anarchist! Isn't that exciting? That means that he doesn't do a lot of things, like vote or wear figure- flattering trousers, but he does do things like roll his own cigarettes, drink coffee out of a beat up plastic travel mug, and often gets mistaken for a homeless person.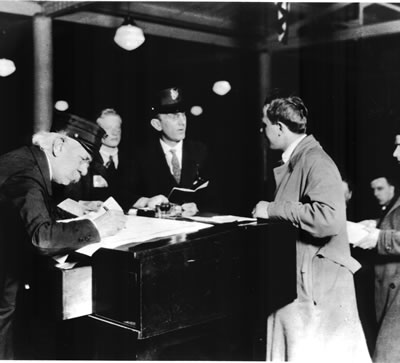 Did you think that Jeff Paris is French? Well, he's not! He is of some kind of Russian extraction, and his ancestral, consonant- heavy surname
PARISENCHEVSKY
was shortened at Ellis Island. Do you find Jeff Paris a slippery character? You're correct, he is. This only enhances one's infatuation.
Speaking of infatuation, people are obsessed with him. When he's not being questioned by campus police who think he's an indigent hobo, he is running away from hoards of screaming fans who just want to be close to him, seeking enlightened by proxy. He's like Robin Williams in
Dead Poets Society
, except reading excerpts of
Foucualt
instead of Whitman, and with less jaunty scarves. He actually travels from class to class on the shoulders of his students, like a Roman emperor. But it's not so taxing for the kids, because he weighs like 90 pounds.
I sat in on one of Jeff's classes, a freshman seminar on Philosophy and Science Fiction. They were reading Philip K. Dick's "We Can Remember it For You Wholesale," which explores reality vs illusion, the problem of memory, blah blah blah. In an attempt to extrapolate the proof of one's perception, the professor used me as an example to provoke and horrify these young people. "We see Paloma, and we
think
she is female. But how can we be sure?" Hands shot up, the scamps offering up answers like "Because her regal air recalls Princess Grace of Monaco! Because her certain
je
ne
sais
quoi
is so ethereal and girlish! Because her ample Coke bottle proportions serve her so well in
Reggeaton
dance competitions!" And Jeff was all, "Good, students, but how do we actually
know
she is a woman?" Thanks, Jeff! I have enough trouble convincing people I'm not a
tranny
. But as a lover of philosophy, I'll take one for the team.
This is just one example of the way Paris toys with the minds of his
fangirls
/boys: like a puppet master. He'll start out by teaching the first text as gospel, pushing the hard sell for, say for example Camus (again, NOT KAY- muss) in my Existentialism class. He was all, "Camus is the man," but in esoteric philosophy jargon- "subjectivity, the subject is not an object, but is phenomenology, the construction and projection of the self,
lalalala
," And I was like, "Oh, damn I love this
Kaymuss
guy, he's all bad ass and a rebel and shit." So then once you've bought in totally and are sketching your full- sleeve Camus tattoo, Paris
flips the script
and brings a new hero to the table. After Camus, Paris brought a wiry, disgruntled little fellow into the fold, one with a feminist life partner and
poindexter
glasses, one editor of
Les

Temps

modernes
Mr. Jean- Paul Sartre. Now he is the boss. So confusing! This will throw you into a spiral of despair, questioning all that you ever believed and held sacred. Since I have the memory capacity of a golden retriever, I experienced this crisis at least twice a semester. Jeff has since revealed to me that this is not a sinister plot he concocted to fuck with my emotions, but it is called the Socratic method.
Did you know that Jeff Paris worked at
TGI
Friday's? I bet his "flair" was a little pin with a picture of anarchist and
enfant

terrible
Emma Goldman's mug, because she owned an ice cream parlor in my hometown of Worcester, MA! Junk food and evading the long arm of the law go together like popcorn and M and Ms, or like me and elastic waistband pants. Jeff Paris was working at the
TGI
Friday's because he escaped to California after dropping out of NYU because "it was too high a price tag to smoke pot and do LSD." Too true, Jeff Paris! Not only is he a
phenomonologist
, he is also a pragmatist.
So after his tenure at Friday's, Jeff went to college, then to Purdue, where he studied with Martin
Matustik
(who is, like, a big deal in contemporary philosophy, philistine) and became a professor at the tender age of 30. Whew! Other than being my mentor and my friend, one of the coolest things Jeff Paris did and continues to do is work in the California prison system, namely at San Quentin. On teaching in universities and prisons he says:
I SOMETIMES WOULD SAY THAT SINCE UNIVERSITIES ARE MODELED AFTER PRISONS (AND STUDENT BEHAVE LIKE PRISONERS) I HAD TO GO TO PRISON IN ORDER TO FIND STUDENTS WHO WERE FREE. THERE'S SOME TRUTH TO THIS: INMATE-STUDENTS WERE TAKING THE CLASS NOT BECAUSE THEY WOULD GET A JOB OR AVOID ONE, OR BECAUSE THEIR PARENTS TOLD THEM TO, OR BECAUSE THEY DIDN'T HAVE ANYTHING BETTER TO DO, OR BECAUSE IT WAS JUST WHAT EVERYONE DOES. THEY WERE THERE TO IMPROVE THEMSELVES, TO DEVELOP AND ARTICULATE THEIR VIEWS AND THEIR KNOWLEDGE OF THE WORLD, AND THEIR SKILLS IN COMMUNICATING THAT KNOWLEDGE. THEY WOULD SOMETIMES SAY THAT PRISON DID NOT REFORM OR REHABILITATE THEM, BUT THAT THEY HAVE BECOME BETTER PEOPLE IN SPITE OF ALL THE OBSTACLES THE PRISON HAS PLACED IN THEIR WAY. I THINK THERE IS A LOT OF TRUTH IN THAT.
WOW! Even though that's in all caps, don't be afraid. Jeff Paris is not yelling at you. But wait! There's more! You too can have your beliefs shattered time and again from the comfort of your own home:
http://www.amazon.com/New-Critical-Theory-Essays-Liberation/dp/0742512770
Or if you're feeling especially self- abusive:
http://infinitetasks.wordpress.com/
Because Plato was a smart guy and didn't trust the masses to rule themselves [see Tea Party movement], he contended that the ideal society will be ruled by philosopher kings. Essentially benevolent despots. While Jeff Paris is far too humble to ever consider ruling as a true philosopher king, let's just say that if he ever does indeed create an off- the- grid, anarchist,
utopian
project, then I will be the first to join. Unless it's vegan and there's no cable. Sorry Jeff! But you'll always be a philosopher king in my book, er, blog.